Upcoming E&G Summer Powder School, December 7-12, 2014:
Evins Mill, Nashville, TN
Click on a title link below for details/webpage on a specfic workshop.
To introduce our workshop leaders, click here: Workshop Leaders
For details about EvinsMill: Venue
Complete syllabus: E&G Powder School Syllabus

Registration closes: November 17, 2014
Powder Flow I: Measuring Powder Flowability & Its
Applications - A Hands-On Design-Oriented Workshop
Nashville, TN • December 8-9, 2014 •Registration form
An intense 2-day powder flow & handling workshop, for those involved in industrial chemical, pharmaceutical or solids processing issues in which powder flow properties are critical, including material transfer/handling, segregation, feeding and filling operations, encapsulation, roll pressing and tabletting. This course lays the groundwork for understanding the unique nature of powder flow properties, and its impact on processing and compaction, through team design problems and first hand powder flow lab measurements by shear cell, permeability cell, fluidization and segregation testing. The course is equally of interest to those involved in formulations, bulk drug production, or quality control, who wish to engineer or control powder flow properties to minimize handling problems or improve product quality.

Powder Flow II: Industrial Solids Handling & Mixing - Plant Design Principles & Operation
Nashville, TN • December 10-12, 2014 •Registration form
By popular request, a new follow-on companion workshop treating industrial applications of the powder flow principles of Powder Flow I and solids mixing, which delves into commonly encountered design & operational issues of powder handling and blending systems. Topics include unassisted mass/funnel flow discharge; flow promoting devices such as inserts, aeration and vibration; handling difficult powders; feeders and feed control; mechanical and pneumatic conveying of powders; processing of segregating blends; solids blending & mixing, mixer selection and mixture quality. This course is useful for anyone optimizing current or designing future solids mixing and handling systems. It presumes a requisite knowledge of powder flow principles such as Powder Handling I, or equivalent experience.

An Introduction to Powder Processing
Nashville, TN • December 8-9, 2014 •Registration form
A new, first powder technology workshop introducing participants to the unique attributes of powders, contrasted to more well understood liquids, and the impact of these complexities on solids processing. Topics include powder characterization (particle size, moisture sorption, surface area, surface chemistry, hardness, density); segregation & powder sampling; and an overview of key unit operations of mixing, grinding, agglomeration, classification, fluidization, and drying, as well as solids transport between unit operations. It is valuable to anyone new to powder processing or current practitioners who have not had the opportunity to learn underlying principles of handling and characterizing powders.

Design & Optimization of Granulation & Compaction Processes
Nashville, TN • December 10-12, 2014 •Registration form
Course content will include principles of agglomeration; demonstrations of characterization techniques and key agglomeration rate process phenomena; design, scale-up & operation of various granulation processes and compaction techniques (fluid-beds, mixers, pans, tabletting, roll pressing, and extrusion). Interactions between formulation properties and process equipment are particularly emphasized in the course. Course features include scale-up sessions for mixer and fluid-bed granulation, and demonstrations of the impact of stress transmission & lubrication on tabletting and compaction.

Solids Mixing, Blending & Handling
Offered upon request at Powder Schools (Inquire directly.) •Registration form
An in depth, two-day course focusing on the mixing, blending, and subsequent handling of powders and their blends. Course content includes fundamental differences of mixing free-flowing versus cohesive powders; the impact of powder flow characteristics on effective mixing; particle mobility; ordered versus random versus segregated mixes; main mixer types, common combinations, and mixer selection; using mixture variance to measure a mixer's performance; proper system design to enhance a quality mix; impact of scale of scrutiny on mixture variance; effect of moisture and sprays on mixture variance; proper sampling techniques; fundamental approaches to mixer scale-up; segregation issues and fixes in transporting blends; and related topics in solids handling to maintain mixture quality or aid in reblending. Offered upon sufficient request.

Contacts:
Registration, lodging & course content questions should be directed to:
courses@powdernotes.com • Registration: 615.469.1342 • Fax: 240.524.8482
Additional details regarding conference center can be obtained at: www.evinsmill.com , Tel: 615.269.3740

Downloads:
Registration form: Registration form
Complete syllabus: E&G Powder School Syllabus

top





---
Course material based on our latest contributions to solids processing:
Perry's ChE Handbk 8Ed: Solids Processing Sect.
Section Editor, B.Ennis. 2007, McGraw-Hill (Characterization, Solids Handling & Mixing, Grinding, Granulation, Compaction). 2007, McGraw-Hill.

Handbook of Pharma. Granulation Tech., 2Ed.
Dilip Parikh (ed.), Taylor & Francis, 2005. Theory of Granulation: An Engineering Perspective. B.Ennis.

The Science & Engineering of Granulation Processes
James Litster & Bryan Ennis, Kluwer Academic, 2004.

---
Workshop Leaders
Bryan J. Ennis, Ph.D.
Dr. Bryan J. Ennis is a founder of E&G Associates, Inc. and iPowder Systems, as well as faculty member of Chemical Engineering of the University of Tennessee at Chattanooga. He has three decades of experience in powder process manufacturing, and has consulted for over 100 clients, including all major US pharmaceutical and consumer products companies and the US Food & Drug Administration. He led granulation research, solids handling, & powder characterization programs of DuPont Engineering, served as an Adjunct Professor of Vanderbilt Univ., and is a faculty member of Chemical Engineering at the University of Tennessee at Chattanooga. He received his B.S. (Chemical Engineering) from Rensselaer Polytechnic Institute & Ph.D. from The City College of New York. Dr. Ennis is a founder and previous Technical Vice-Chair of the Particle Technology Forum (PTF) and previous Chair of the Powder Technology Programming Group of the American Institute of Chemical Engineering (AIChE). Honors include two national AIChE awards for service to the profession, Deutscher Akademischer Austausch Dienst Award (Germany), Stanley Katz Memorial Award (City College of NY), and a Visiting Research Fellow of Delft Technische Hogeschool (Netherlands). He is the author of several other invited contributions on particle processing, including presentations to National Science Foundation, and Section Editor of Section 21: Solid-Solids Operations & Equipment (Powder Processing) of the Perry's Chemical Engineer's Handbook (8th Ed.) and Section 20: Size Enlargement (7th Ed.); Theory of Granulation: An Engineering Perspective, in Handbook of Pharmaceutical Granulation, 2nd Ed., and The Science & Engineering of Granulation Processes, Kluwer Academic.




James Davis, P.E.
Jim Davis is a Principal Consultant to E&G Associates, and President of Powder Processing Solutions LLC. As a previous solids handling technical leader with Procter & Gamble, he has 26 years of experience in the optimization, design & startup of powder processing/material handling systems, spanning over 20 countries and 4 continents. He offers many practical, unique insights for resolving difficult processing problems, and for minimizing design and development costs, from his experience in developing low cost systems for low income, third world markets. Jim holds a BSc in Mechanical Engineering degree from the University of Cincinnati, and a Professional Engineer's license from the State of Ohio. He has served on the Executive Committee of the International Fine Particle Research Institute, as Chairman of the ASTM subcommittee on Powder and Bulk Systems, as Chairman of the Powder Handling subcommittee of the Particle Technology Forum of AIChE, and sits on the industrial advisory board for the trade journal Powder & Bulk Engineering.
---
Venue
Evins Mill
Nestled among the towering bluffs and meandering streams of Tennessee's Highland Rim and Cumberland Plateau, Evins Mill is located in Smithville outside Nashville. The serene, natural setting of the Mill offers an ideal retreat location for our training workshops. The relaxed atmosphere promotes inspiration and a focus on meeting content, as well as valuable networking and sharing among meeting attendees.
The history of the property known today as The Inn at Evins Mill actually dates back to 1824, when a Tennessee Land Grant recorded it as Lockhart's Mill. Since then, the land has seen several owners, including the Lockhart, Lawrence and Webb families, all of whom built mills on the property. Perhaps the most well known proprietor was the politically prominent Evins family. Edgar Evins was a state senator and successful businessman with a variety of interests, including banking, bussing and oil. He bought the property in 1937 and built the present mill two years later, in conjunction with an emerging business in Lebanon called Martha White, producing milled flour and corn. Mrs. Evins passed the property to her son, Joe L. Evins, who, as a U.S. Congressman from 1946 to 1976, used it as a political retreat. Several governors of Tennessee, including Buford Ellington, Estes Kefauver, and Frank Clement visited the Congressman here, as did Evins' good friends Albert Gore, Sr. and his son Albert Gore, Jr. Before becoming a U.S. Senator and later U.S. Vice-President, Al Gore Jr. was elected to the same congressional seat Evins once held. The existing Lodge is still in use today along with its charming hardwood floors, exposed wood and stone fireplaces. Private guest cabins are built along the flowing gorge of Caney Creek, and the Mill itself is still use for conference facilities.
Evins Mill is located in Smithville about 1 hr and 15 minutes outside Nashville. More information
For details and driving directions, go to: http://evinsmill.com/index.php/location-and-directions
The workshops offer a demanding pace, in most cases with evening sessions. When not catching up on work, however, a variety of outdoor activities are available to occupy your afternoon breaktime before dinner, and help you energize and recharge, including hiking to nearby overlooks and Caramac Falls.

Registration, lodging & course content questions should be directed to:
courses@powdernotes.com • Registration: 615.469.1342 • Fax: 240.524.8482
Additional details regarding conference center can be obtained at: www.evinsmill.com , Tel: 615.269.3740

---
Advertising partners & bulk solids links:
http://www.powderandbulk.com/

http://www.powderbulksolids.com/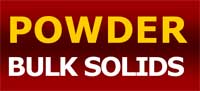 http://www.bulk-online.com/