---
About the founder
Dr. Bryan J. Ennis is the Section Editor of Section 19: Solid-Solids Operations & Equipment (Powder Processing) of the Perry's Chemical Engineer's Handbook (8th Ed.) and the previous author of Section 20: Size Enlargement (7th Ed.). Dr. Ennis has consulted for nearly 100 clients – most Fortune 500 companies – including all major US pharmaceutical companies. He is a manufacturing consultant to the US Food and Drug Administration. He previously led granulation research & powder handling programs of DuPont Agricultural Products and the Particle Science & Technology Center of DuPont Engineering, and served as an Adjunct Professor of Vanderbilt University. He received his B.S. (Chemical Engineering) from Rensselaer Polytechnic Institute with a minor in Finance Economics & Ph.D. from The City College of New York. Dr. Ennis is a founder and previous Technical Vice-Chair of the Particle Technology Forum (PTF) and previous Chair of the Powder Technology Programming Group of the American Institute of Chemical Engineering (AIChE). His honors include two national awards from AIChE for service to the profession and founding of the PTF, previous member of the International Fine Particle Research Institute, Deutscher Akademischer Austausch Dienst Award (Germany), Stanley Katz Memorial Award (City College of NY), Visiting Research Fellow of Delft Technische Hogeschool (Netherlands) and the University of Surrey (UK). He is the author of several other invited contributions on particle processing, including presentations to National Science Foundation; Theory of Granulation: An Engineering Perspective, in Handbook of Pharmaceutical Granulation, 2nd Ed., Mercel-Dekker, 2005; The Science & Engineering of Granulation Processes, Kluwer Academic, 2004; Proceedings of the First International Particle Tech. Forum, (editor) AIChE, 1994; and "Particle Technology - The Legacy of Neglect in the US", Chemical Engineering Progress, 1994. Dr. Ennis runs several continuing education courses in powder flow & handling, powder characterization, and granulation & compaction. He is also founder of iPowder Systems, an instrumentation firm specializing in mechanical property and surface characterization of powders.
---

---
Previous experience
Previous clients include Abbott, A.E.Staley, Akzo Chemical, Albermarle, Alkermes, Anderson, Baxter, BHP, BioLab, Biovail Technologies, Boehringer-Ingelheim, Bristol-Myers Squibb, Cabot, Columbia Chemicals, Cryotech, DMC2 Corp., Dow Chemical, Dow-Elanco, DuPont, DuPont-Merck, Eastman Chemical, Environmental Biocontrol, Energizer, Engelhard, Eli Lilly, esi-Lederle, Fauldings, FeRx, US Food & Drug Administration, F.M.C., Foseco, Genpharm, Glatt Air Techniques, Glaxo SmithKline, Glaxo Wellcome, Great Lakes Chemical, Hoeganaes, Inhale Therapeutic Systems, Jenike & Johanson, Johnson & Johnson, Kodak, Kohler, KV Pharmaceutical, Malinckrodt, Mane, Merck, Mintac, Micromeritics, Monsanto, Niro, Noramco, Novartis, Noveon, Novopharm, Novonordisk, Novozymes, Occidental Chemical, Oxychem, Orapharm, Osram-Sylvania, PAR Pharmaceuticals, PCS Phosphate, Pharmacia, Pfizer, Procter & Gamble, PQ Corporation, RTS-Wright, Ryan Coffee, Schein Pharmaceutical, Schering-Plough, Searle, Shire Pharmaceutical, Solvay Pharmaceutical, Sympatec, Teva Pharmaceutical, Transform Pharmaceuticals, Tate & Lyle, Tyco Healthcare, Unilever Research, US Filter, US Pharmacopeia, US Steel, Velsicol, Vector Corp., VTI, Westvaco, Wyeth, Xerox, and Zeochem Inc. E&G Associates is also actively involved with academia, both domestic and overseas, offering an unusual network of capability which can be brought to bear on any particular customer problem.
---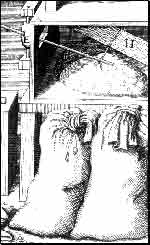 ---
Representative assignments
Our approach has led to lasting solutions for a variety of customers. Representative examples of our contributions & capabilities include:
Design and commercialization of a state-of-the-art powder shear cell to assess powder friction and cohesion properties. Incorporated into development work of several clients, including in-process manufacturing release specifications for filling operations of one client and a joint CRDA with the FDA of another. Similar instruments are under design for compaction, IGC, caking, segregation and granulation studies.

Collaborative studies with the FDA involving correlating NIR, chemical imaging, and flow testing to segregation of blends and tabletting behavior, with emphasis on the impact on Process Analytical Technology initiatives.

Development of scale-up and powder characterization methodologies for the design and control of granulation systems based upon physicochemical properties of formulations. This framework has set new standards for the approaching wet granulation problems, and has been employed in the resolution of many manufacturing issues, ranging from scale-up failures to subtle shifts in raw ingredient specifications.

Implementation of powder shear testing by excipient companies to better define excipient specifications, with examples of magnesium stearate and silicas. Typical specifications include wall and internal powder friction, and a flowability function versus handling pressure.

Material handling applications at the manufacturing scale, ranging from hopper and feeder design to eliminate arching or ratholing to elimination of segregation of blends.

Material handling applications at the solid dosage form scale. Applications include powder applicator redesign, development of flow specifications for dosators of inhalation products, and identification of critical properties to prevent encapsulation failures. Material handling work relies heavily on powder characterization, powder engineering design principles, and a combination on analytical and FEM simulations.

Elimination of defects in a variety of dry powder coating applications, ranging from high-voltage electrostatics applications to granule coating to high temperature sintering of coatings.

Development of a variety of characterization tools to assess surface hardness and bulk particle/crystal/granule strength, as well as other mechanical properties, as they relate to powder flowability, caking, crystallinity, tabletting, and attrition resistance. Bulk mechanical properties may be determined by uniaxial compaction, whereas surface variations may be probed by nanoindentation. Approach has been applied to a variety of drug applications, as well as excipients and catalysts.

Determining the relationship between bulk powder flowability and particle properties, including surface chemistry, hardness, and particle size distribution. Often this leads to installation of on-line crystallizer/ granulator measurements and control, or optimization of precipitation conditions to improve powder flowability, briquetting or tableting performance.

Dust propensity evaluation, utilizing both filter loading and photometric response, coupled with in-line particle size measurements. Has led to re-classification by regulatory bodies of some compounds in terms of restrictions and handling.
Elimination of settling and development of quality control specifications to extend shelf life of emulsion products.

Proprietary approach to the study and resolution of caking problems involving caking dilatometry and shear testing. Modes of strength, temperature, and moisture-driven caking related to crystal/particle quality properties, including particle surface chemistry, hardness, softening temperature, and humidity interactions. In some cases, granular mechanics simulations of compaction, settling and caking have been utilized to guide experimental endeavors.

Selection of most appropriate flow aids, based on interfacial compatibility.

Conduct regular external and in-house continuing education courses in powder flow, material handling, powder characterization and granulation/compaction.

Significant experience in patent review and technical litigation, ranging from consumer products to pharmaceuticals, in all areas of powder processing and manufacturing.
Contact us with regard to your specific needs or testing requirements.
---

---
Representative capabilities
Powder characterization techniques include bulk flow testing and compressibility by rotary shear cell, as well as Flodex, permeability and segregation testing; surface/interfacial chemistry by inverse gas chromatography, dynamic contact angle, and Washburn analysis; mechanical properties (hardness and modulus) of particles, tablets, and granulation formulations by uniaxial compaction, nanoindentation, and three-point bend testing; caking propensity by dilatometry and shear cell testing; granulation rheology by torque rheometry with associated power measurements; and tabletting characterization of stress transmission and ejection forces by instrumented die force characterization. Traditional testing also includes size analysis, including on-line analysis, by laser light scattering, imaging and ultrasonics; scanning electron microscopy and environmental SEM-EDS; electrokinetic & dry electrostatic charge distribution analysis; adsorption isotherms by electrobalance; BET surface area; mercury porosimetry; spectroscopic characterization including photoluminescence, Raman spectroscopy, FTIR, and high resolution NIR imaging; electrical resistivity; photoconductivity, and thermal techniques (DSC/TGA, heat capacity & conductivity, thermal expansion, thermal diffusivity).
Engineering support includes full engineering design capabilities ranging from initial design based on powder characterization to final fabrication. A fully automated CNC machine shop for instrument, prototype, and client fabrication needs, and associated design staff and turn-key engineering for manufacturing scale process needs. Modeling capabilities include discrete particle granular and finite element continuum modeling of powder flow and compaction problems as well as dynamic and steady state simulations of particle unit-operations such as crystallization, granulation, and grinding for design or optimization of processes.
---